23-year-old 'Glee' star Heather Morris gives her boyfriend a piggyback ride.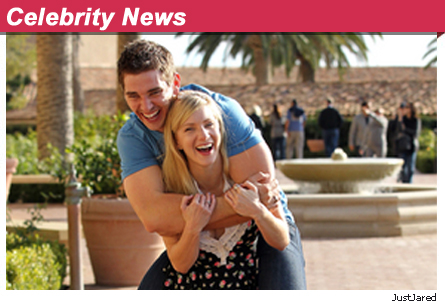 Heather and her college-baseball-player boyfriend Taylor Hubbell were extremely playful as the couple relaxed at the Pelican Hill resort in Orange County, CA on New Year's Eve.
Whether or not Taylor swings with wood often, it goes without saying that he's definitely in a position to score a home run for the team -- Batter up?!
We're just sayin'...