'Fairly Legal' star Sarah Shahi took to Twitter to bash Paris Hilton.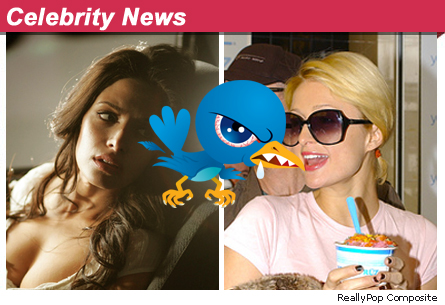 It all erupted on Good Friday, April 22 when Sarah tweeted about a near-collision on the road between the two female drivers.
Sarah, 31, tweeted:
Sarah Shahi Ranting Paris Hilton
"Paris Hilton — worst driver ever," continuing with "Almost hit me, then ran a stop sign. What if there was a kid around that corner, you dumb b****."
Her ranting against the 30-year-old socialite didn't stop there.
"Paris Hilton — horrible excuse for a human being," Sarah continued. "What an irresponsible person…what a lame existence. I wouldn't be as pissed if I wasn't a mom."
The Paris bashing on Friday included Sarah calling Paris Hilton a "blonde piece of sh**," and ending with her tweet that Paris should "apologize to humanity."
Talk about a Good Friday.