Just in! The music used in the 'Transformers 3 Trailer 2" is the 'Thorgasm' track from the 'Machine Vandals' Album, Volume 2!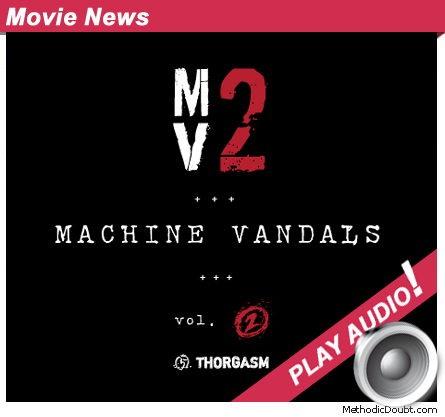 This musical masterpiece is the work of none other than 'Methodic Doubt'.
Their works have been used in numerous official trailers for Hollywood movies including 'Game of Thrones', 'X-Men: First Class', 'Source Code' and 'Green Lantern'.
Now, the amazing virtuosos are again tantalizing audiences' ear drums around the world with their 'Thorgasm' in the 'Transformer 3 Trailer 2'.
Fans now have the possibility of buying some of their releases at Bandcamp. Future releases on iTunes seem to also be in the works.
Watch out Hans Zimmer...