Al-Qaeda leader Osama Bin Laden is dead. He was killed by U.S. operatives.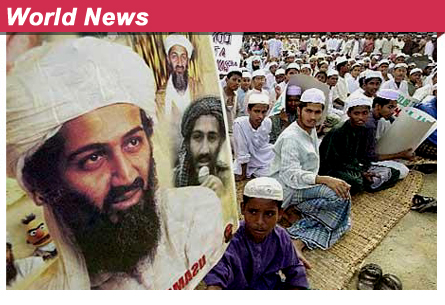 President Barack Obama just announced that U.S. military forces carried out a mission to make a move on Bin Laden at his fortress-like compound near Islamabad, Pakistan today.
After almost 9 years and 8 months since the 9/11 attacks, Osama was reportedly shot in the head, killed and his body is finally in American hands.
UPDATE: The operation code name was 'Geronimo'.

Loading ...